ATM TEST
ARCHIVE
PSYCHOANALYSIS

Conceptual art project of documentation and projective tests
that display the human perception towards money,
through the image of ATMs

This is a collection of drawings made by people who have lived through or born in capitalism. The ATM test has been applied in Chile, United States and Spain.

Let us consider the collection in both its aspects - as a purely aesthetic phenomenon and as an expression of contemporary history, through the eyes of the sociologist no less than of the art critic.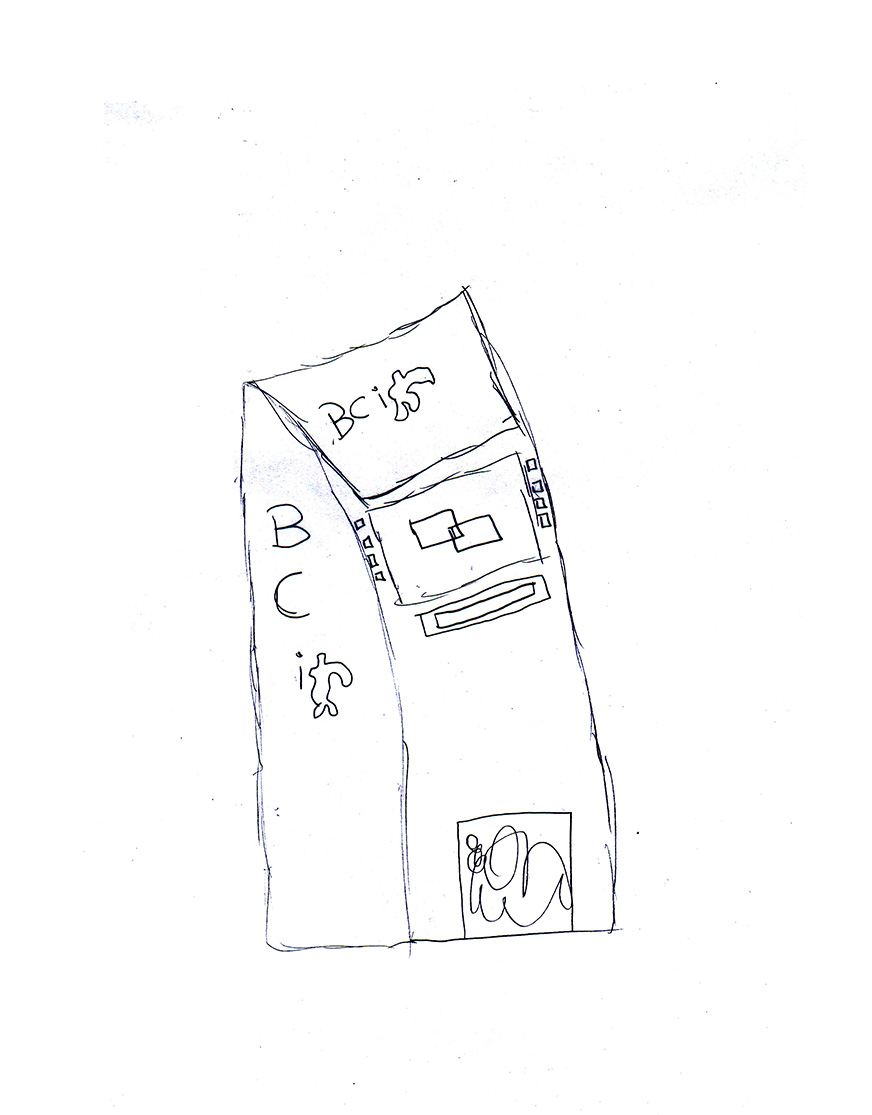 16 of 18 illustrations - Colegio San Cristóbal de las Casas , La Florida, Chile.

---
10 of 21 illustrations - Escuela Acapulco, Santiago, Chile.

Superposition #3
Texas State University, San Marcos, Texas, United States.
Superposition #1
Universidad Adolfo Ibáñez, Peñalolen, Chile.